Four decades with tailor-made

quality

and

safety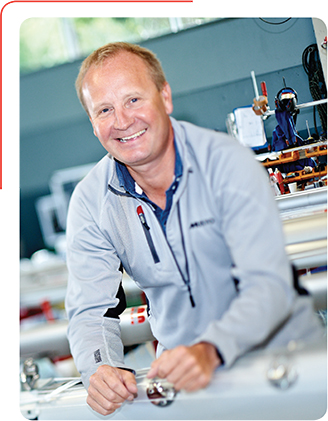 John Mast is one of Europe's largest producers of aluminum masts and complete rigging for sailboats. With more than 40 years of experience in development and production, we have developed significant knowhow in our field. Safety is built on trust and our niche is consequently tailor-made customer solutions. A John Mast product is known for the best design, soundness and customized functionality.
John Christensen founded John Mast in 1974. Since then, we have produced more than 50,000 masts at our 8000 m2 production facility in Denmark, and the company's policy has been good and professional customer service from the start. Our customer will be able to sail an almost infinite number of nautical miles without worrying about the durability of the material. It is important for us that the John Mast brand is associated 100 percent with safety and quality.